Mobile Massage Add-on Services
ELEVATE YOUR MAUI MOBILE MASSAGE EXPERIENCE
Add on Aloha Life Massage's Luxurious Services to Your Treatment
Welcome to Aloha Life Massage, where relaxation and rejuvenation await you in the comfort of your own home during your stay on the beautiful island of Maui. As Maui's Best Mobile Massage Service, we are dedicated to providing you with the utmost care and well-being through our highly skilled and certified massage therapists. Enhance your massage journey by indulging in our exquisite add-on services, meticulously designed to elevate your overall relaxation and pampering experience.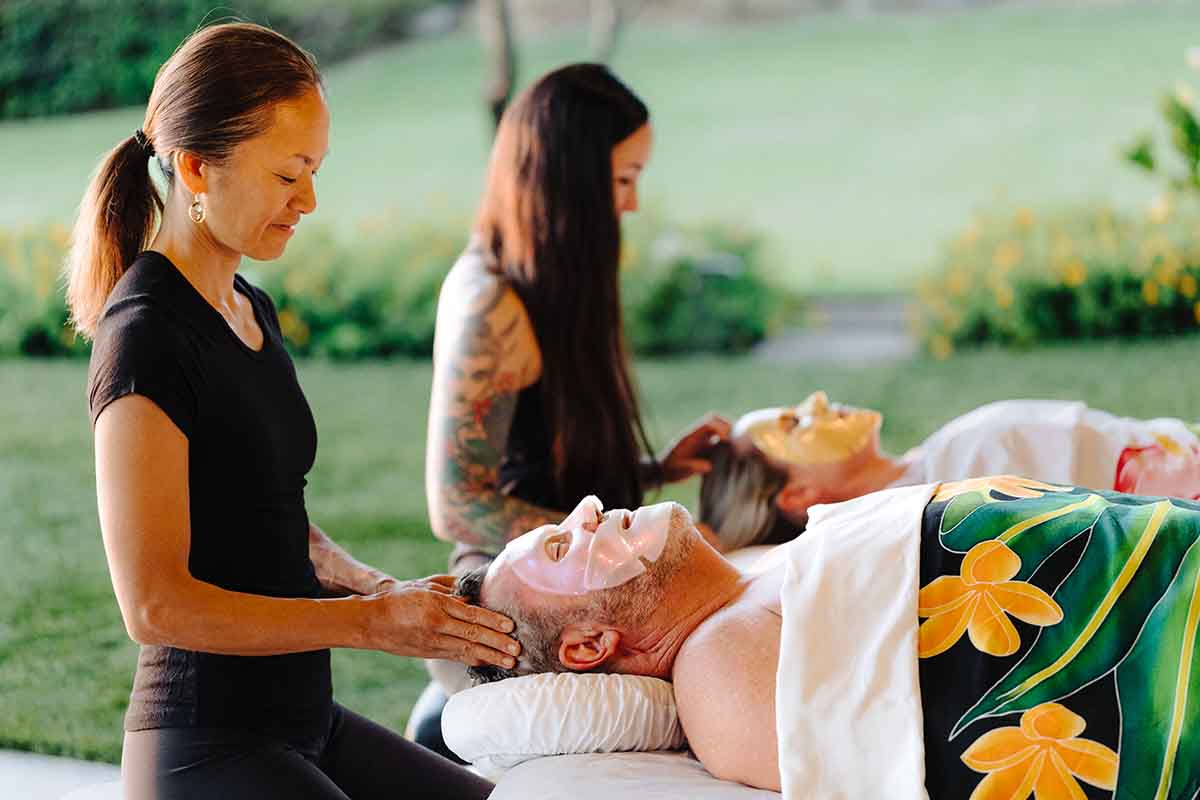 Natural Hydrating Collagen Facial Mask
Our face masks act as a one-way delivery system, maximizing the infusion of doctor-formulated ingredients and enhancing the overall results of your treatment. Don't miss the opportunity to elevate your mobile massage experience.
Each Collagen Face Mask is infused with an active serum featuring a potent Brightening Complex. The addition of real Diamond Powder provides a radiant boost to your complexion, while Niacinamide (Vitamin B3) minimizes pores, smoothes skin texture, and brightens your skin tone. Hyaluronic Acid ensures your skin stays hydrated and energized throughout the treatment.
Unleash the Full Potential of the Collagen Facial Mask
Achieve a youthful, energized complexion with our Collagen Face Mask. This extraordinary treatment combines the power of collagen with the luxury of diamonds to transform your skin. Say goodbye to dark spots and dullness as you indulge in an ultra-relaxing spa-level facial experience. Here are the key benefits of this mobile massage add-on:
Detoxifying Turmeric and Ginger Foot Balm and Massage Add-On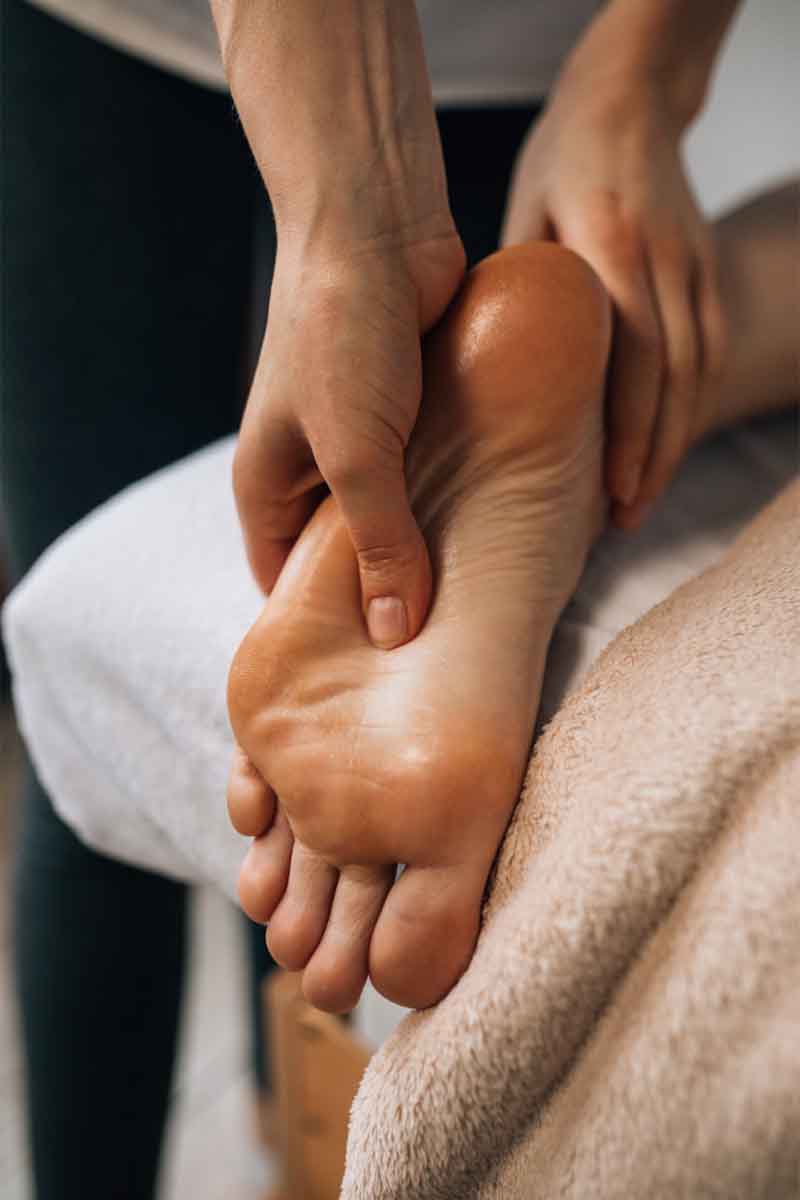 Pamper your feet after a day of exploration with the Detoxifying Turmeric and Ginger Foot Balm and Massage add-on. This treatment is a perfect way to unwind and rejuvenate your tired feet. The balm, infused with turmeric and ginger, detoxifies and soothes, while your massage therapist uses specialized techniques to target tension and discomfort. Enjoy the therapeutic benefits of this add-on as you feel the release of tension and stress, promoting relaxation throughout your entire body.
The Detoxifying Turmeric and Ginger Foot Balm and Massage add-on offers several benefits that contribute to relaxation, rejuvenation, and overall well-being. Here are the key benefits of this mobile massage add-on:
Aromatherapy with Essential Oils Add-On
Enhance your massage experience with the delightful Aromatherapy add-on. Choose from premium essential oils like uplifting Organic Orange, soothing Organic Cucumber, or relaxing Organic Lavender. Your massage therapist will incorporate your chosen oil into the massage, calming your senses and elevating relaxation. Aromatherapy promotes emotional well-being, making it a perfect complement to your massage session. Immerse yourself in soothing scents and embrace a state of tranquility and peace.
The Aromatherapy with Essential Oils Add-On combines the physical benefits of massage with the emotional and therapeutic effects of aromatherapy, providing a truly relaxing and enjoyable massage experience. Here are the key benefits of this mobile massage add-on:
Hot Stones Therapy Add-On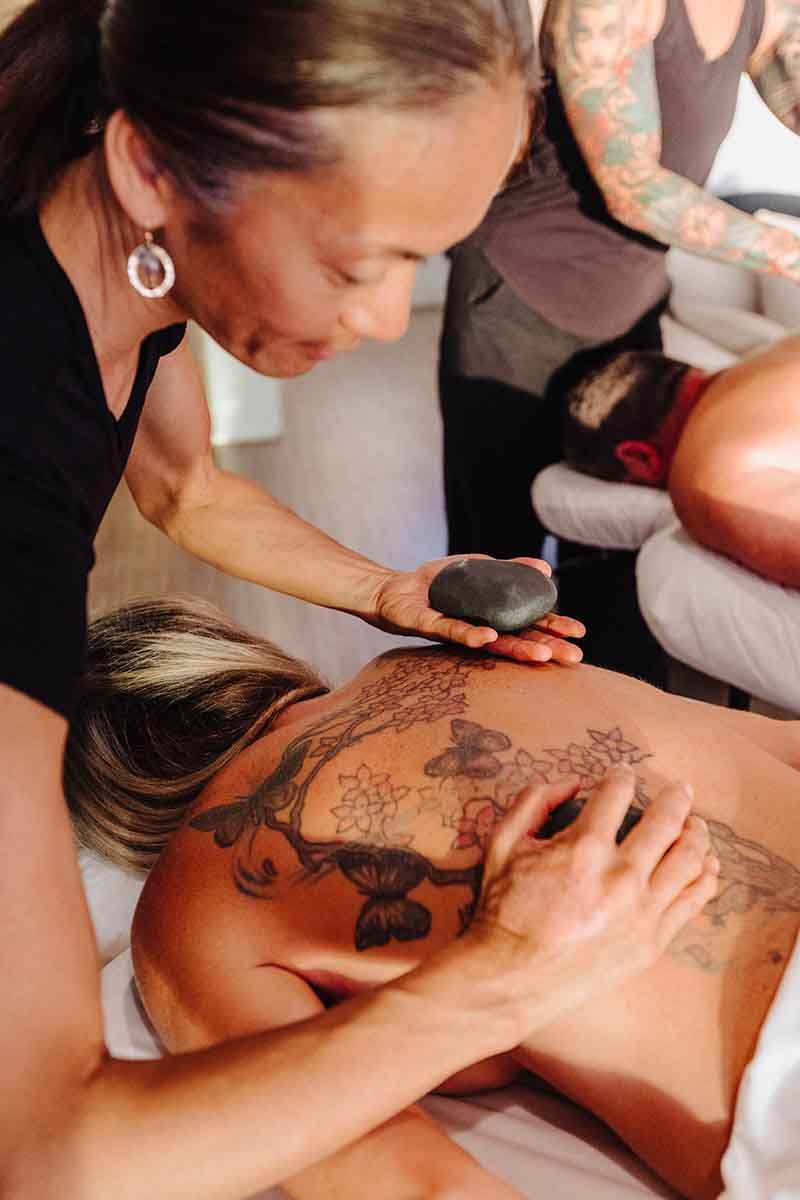 Indulge in the ultimate relaxation with the Hot Stones Therapy add-on. Your massage therapist skillfully uses smooth, hot stones placed strategically on your body to penetrate deep into your muscles, releasing tension and melting away stress. The gentle heat from the stones promotes increased blood flow, soothing sore muscles and leaving you with a sense of blissful euphoria. This therapeutic technique relaxes your body at its deepest level, creating harmony, positive energy flow, and an overall sense of balance.
Here are some of the remarkable advantages you can expect from our Hot Stone Massage:
ALL WITHIN THE COMFORT OF YOUR OWN HOME
Experience the Pampering and Healing Benefits of These Luxurious Enhancements
Select these delightful services as add-ons when booking your appointment with Aloha Life Massage. Your well-being and relaxation are our top priorities, and with these add-ons, you can enjoy a truly blissful and rejuvenating massage experience on the beautiful island of Maui. Secure your reservation online to guarantee availability and embark on a journey of tranquility and peace with Aloha Life Massage.
Remember that individual experiences may vary, and some people may have specific health conditions or allergies that need to be considered before undergoing our add-ons. It's always advisable to consult with a qualified massage therapist or healthcare professional to ensure the treatment is safe and suitable for an individual's unique needs and health status.